Topic: Global Record - UFX and UC recording together
I noticed that in two sound card configuration all the channel names seems to be off somehow.
In this configuration UFX was Device 1 and UC was Device 2.
UFX ADAT 1 input 1 appeared in Global Record AN 3, input 2 AN 4 and so on.
UFX ADAT 2 input 1 was AS 1, input 2 AS 2 and so on.
UC ADAT input 1 was MI 11, input 2 MI 12 and so on.
It seems that UC inputs appear in the UFX row and vice versa.
I was using DIGICheck 5.62 and latest drivers for the sound cards.
Recordings went well except one loopback that I forgot on in the Total Mix FX.
Settings and input images attached.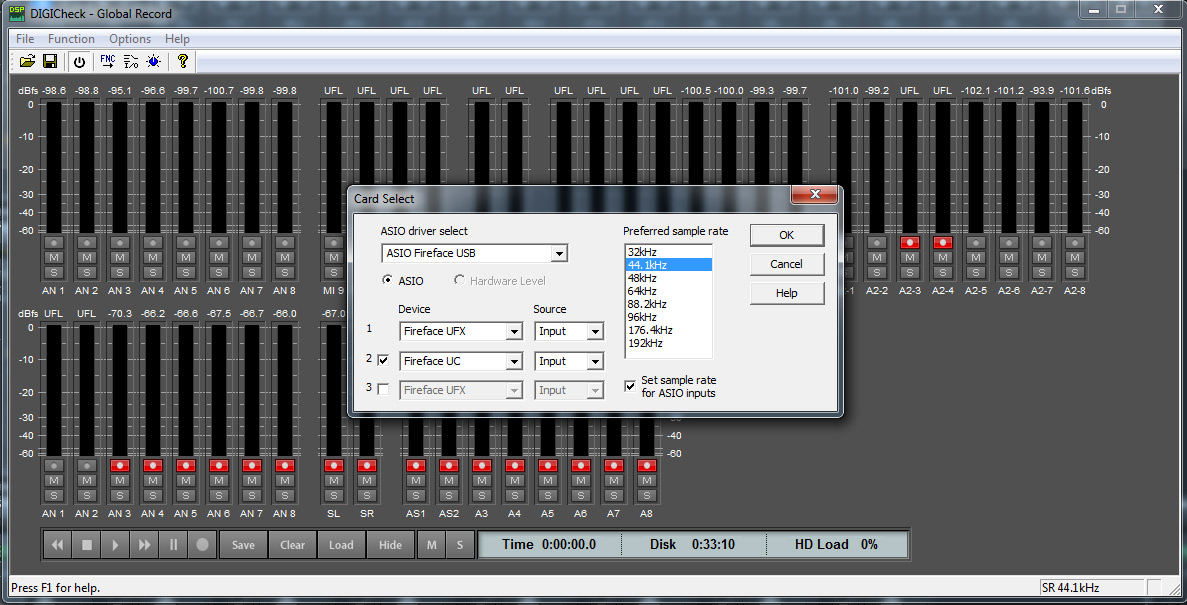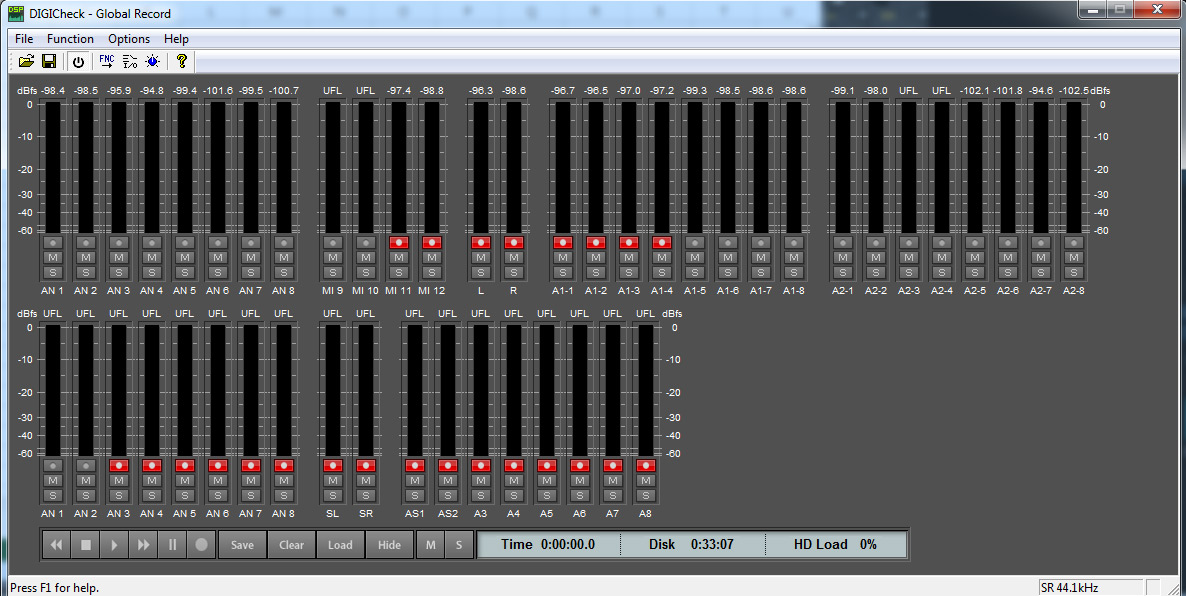 Sonicimage studio
RME FF UFX, XTC, ADI-648, MADIface USB
W10 Pro 64bit